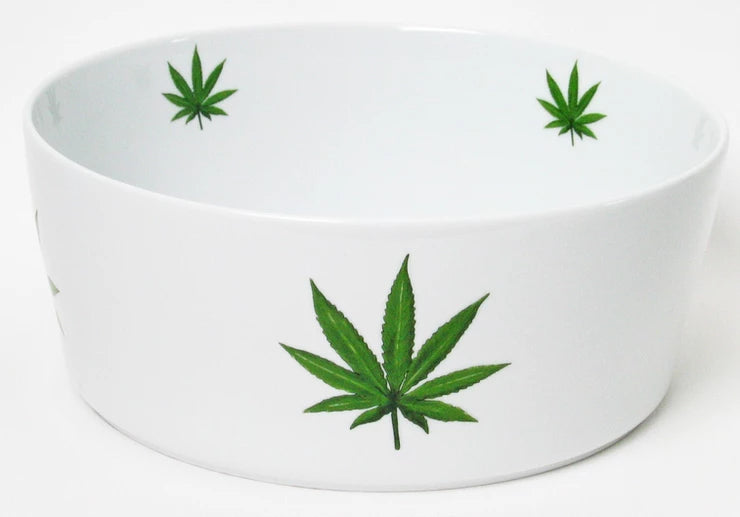 Dec 15 , 2019
Created and printed in Montreal, on fine porcelain from Poland. The epitome of posh with this marvellous Canadian cannabis collection.
Nothing says Canadian lettuce like a salad bowl like this one! This has been a popular gift choice with a set of our Just Twisted salad servers.
"Wow. this is just what I need for my book club ladies"
Yes, this was a serious customer comment. Find tea cups, rolling trays, sweet trays, coffee mugs and start the most unsual china pattern around.